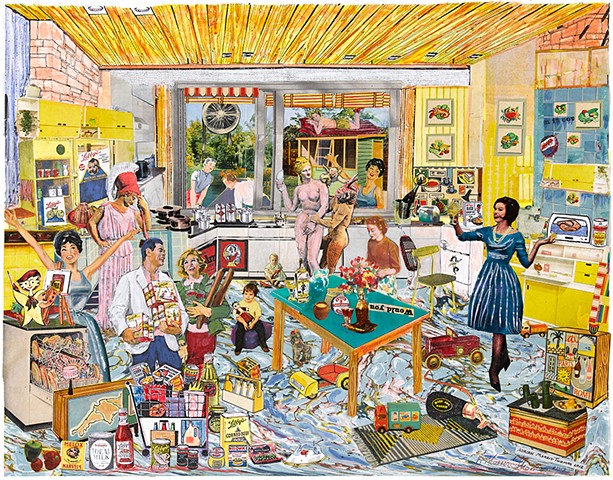 Adrian is a great collector of the peculiar and historic.
His early morning expeditions to the second hand markets of South London uncover inspiring treasures of day's gone by and artefacts of another world. It is these historic relics which are turned into vibrant and culturally inspired work that hails back to the 50s & 60s and the Pop Art movement.
Alongside his Screenprints and lithographs, you can now purchase limited edition Giclée versions of his original collages and paintings, printed onto Photo Rag® archival paper.
Prints are available to buy online or in person from his London studio. All prints are signed and numbered by the artist.